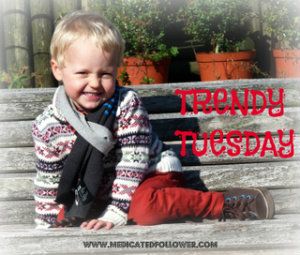 Ugh. Anyone else in the UK totally fed up with this freezing cold weather? The sun has actually popped out as I type this but it's barely above freezing and the wind is evil. I have bought a few things for Ethan's summer wardrobe lately but at this rate, he's not going to need them for an age!
I love H & M for babies and children's clothing. I honestly find that for what you pay, the quality is excellent. They always wash well as well. If ever I want to update Ethan's wardrobe with just a few key pieces for the season, I always check out H & M first. Recently I've bought him a pair of shorts and some sunglasses. He's already worn the sunglasses because he's really sensitive to the sun and wants sunglasses on as soon as there's the tiniest hint of sun. I doubt he'll be wearing the shorts for a while. Here are a couple of stock pics:
Image sources: H & M website
I love the shorts - they are quite smart and understated but THEY HAVE STARS ON THEM!!
So... what's Ethan wearing at the moment? Well, as I was saying, it's cold, so our dear friends the
BabyLegs
leg warmers are out (or rather under - under trousers!) as are the
Slugs & Snails
tights, again, under trousers. Other than that, it's lots of layers - but we're still trying to stay trendy!
This is Ethan at the weekend when we were pottering about Clifton:
Medicated Follower of Fashion - Clifton Style
Shirt - Primark
If you are ever in the Bristol area, Clifton is a lovely place to walk around and visit, I recommend it! We go quite a bit, Ethan likes to walk across the Suspension Bridge and we can always find a nice cafe to eat in.
It's over to you lot now! Got a favourite outfit you put your child in that you'd like to share? Or simply like to show how your dressing your child in this cold weather? Write a quick blog post (including pics) and link up over here. The linky is live until Saturday so there's plenty of time to join in!
RULES:
1) PLEASE link to my blog in your blog post and/or display my badge on your blog.
2) PLEASE leave a comment on my blog post & visit others who join in - share the love!
3) Tweet me @MedicatedFollow with your link & I'll retweet it to my followers